At 180 meters and with 48 floors, Austria's tallest residential building
Riverside position on the bank of the Neue Donau
Breathtaking views
City-centre location benefitting from excellent transport connections and infrastructure
In-house restaurant and shopping
Immediate proximity to beautiful nature conservation and recreational areas
Spacious Spa with Sauna, Gym, and Relaxation Area, year-round heated Pool and Cocktail Bar
Business Lounge, Event Lounge, Executive Lounge
Architecture
that
becomes
a
Landmark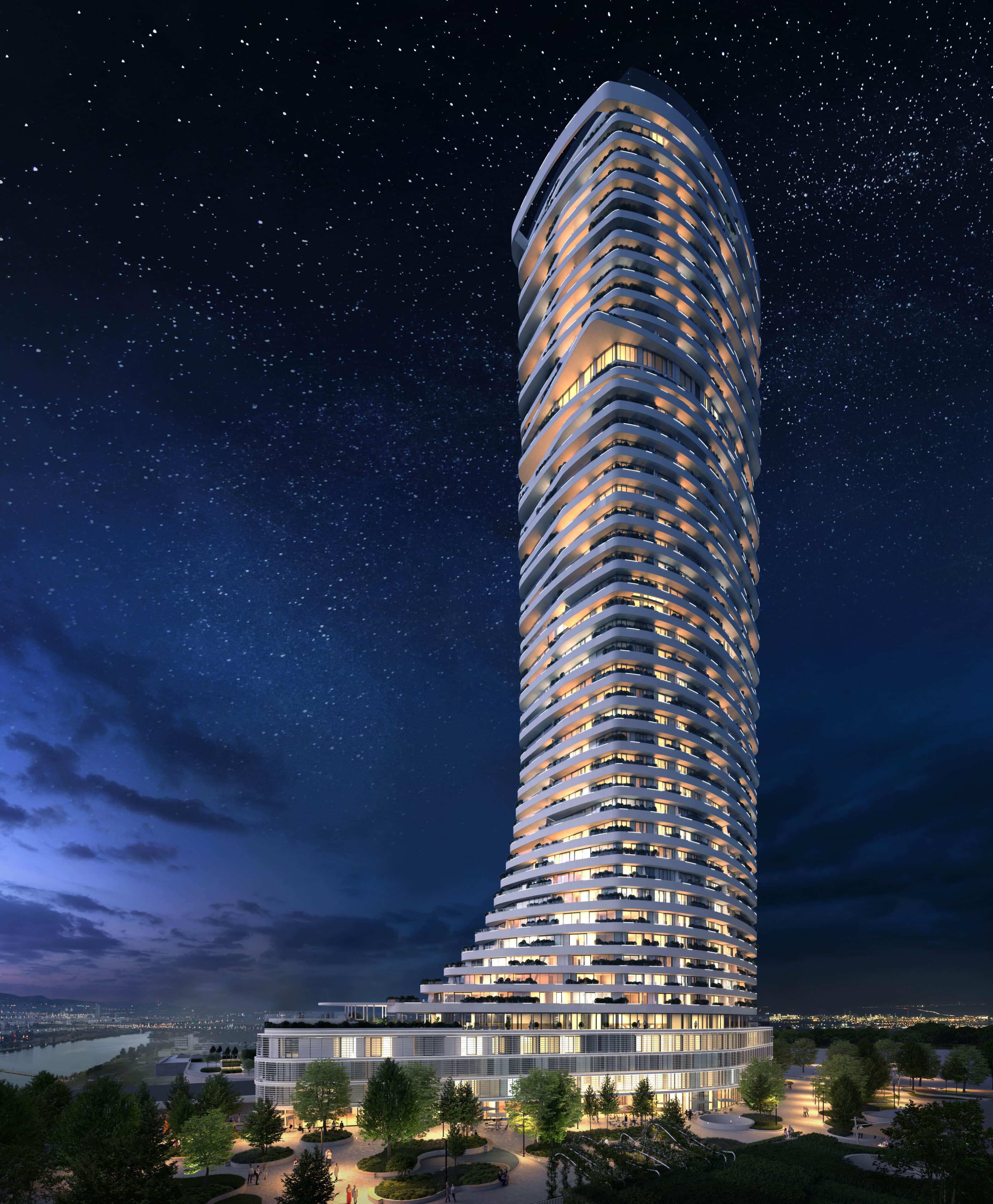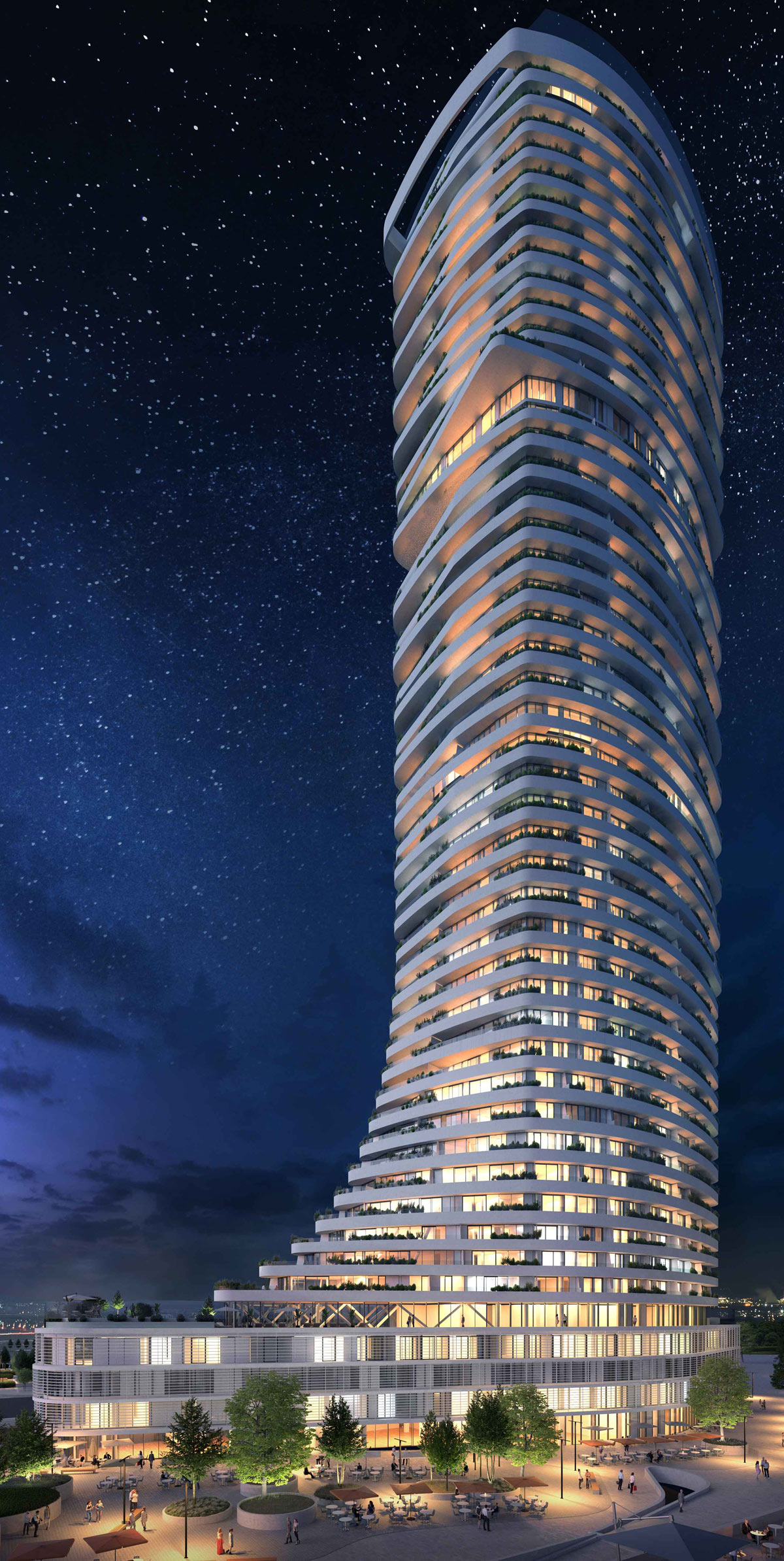 LANDMARK ARCHITECTURE.​
It is time to redefine lifestyle.
Time to set new standards in architecture, service and quality of life.
Austria's tallest residential tower, DANUBEFLATS, offers outstanding architecture,
with forty-eight floors reflecting the promises of a breathtaking exterior.
Discover high-end living as yet unseen in Austria.
Architectural design by renowned studio A01 Architects
Interior design of common areas by internationally celebrated LABVERT in cooperation with A01 Architects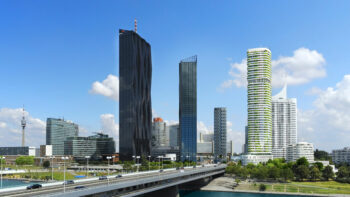 NUMBER 1 FOR
QUALITY OF LIFE.
Vienna is a fascinating and beautiful city, reflecting history in every corner. It is also the first destination for quality living – according to Mercer and the Economist Intelligence, Vienna has consistently offered the highest standard of life in the world for years and has been named 'Most Prosperous City' by the UN.​
With a strong economic climate, stable growth in the region and strategically positioned between Western Europe and CEE, Austria's capital is the ideal location for international companies. Over 380 company headquarters and a large number of renowned international organizations such as the UN, IAEA, OSCE and OPEC are already based in Vienna.
Experienced And trusted Project Developers
S+B Gruppe
For more than 35 years, S+B Group AG – an international, private project developer in Vienna, Warsaw, Prague and Bucharest – has been realizing complex projects as investor and project contractor. The family-run team – led by the Vorarlberg building contractor Reinhard Schertler and the Viennese general planner Alfred Michael Beck, with long-time directors Wolfdieter Jarisch for Austria and Franz Paul Bauer for the CEE area, and the two directors Edmund Völker and Wolfgang Eder responsible for finances and balance sheets – are specialists in planning, construction management, commercial control and marketing of high-quality construction projects. Numerous large projects are currently underway in Central and Eastern Europe. With an investment volume of more than EUR 4 billion, properties with 1,200,000 m2 of usable space have already been completed.
www.sb-gruppe.at/en/home/ (Opens in a new tab or window)
SORAVIA
SORAVIA is an owner-managed family company. The name Soravia has stood for continuity in the construction and real estate business for over 140 years. Under the direction of CEO Erwin Soravia and CFO Peter Steurer, the group of companies focuses on the business areas of urban development, privately financed housing, commercial projects, subsidized housing, hotel developments and the revitalization of listed properties. SORAVIA supplements the core business of real estate project development with service companies in the areas of facility, property and asset management. In addition, SORAVIA holds shares in the internationally renowned auction house Dorotheum and the rapidly expanding Ruby Hotels hotel group. With over 620 projects completed and a project volume of over EUR 6.3 billion, SORAVIA is among the leading real estate project developers in Austria and Germany. Across its interests, SORAVIA employs some 3,300 people.
www.soravia.at/en (Opens in a new tab or window)